The 5 Greatest Barn Finds Of All Time
Could there be anything better than uncovering a priceless classic sitting lost in your garage?
5.) The Million-Dollar Ferrari 166MM
This 1949 V12 Ferrari was left in a back yard in Arizona fr 50 years before a Bay Area collector came across it and scooped it up back in 2007. It was valued at a cool $1 million.
Suggested By: HammerheadFistpunch, Photo Credit: RM Auctions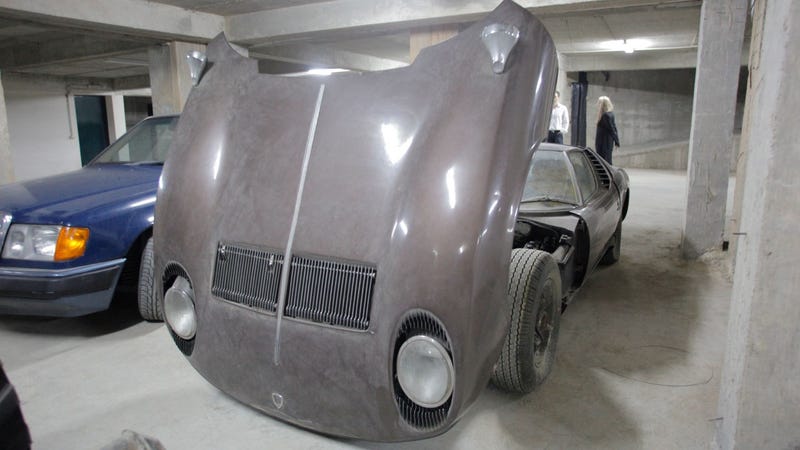 4.) The Onassis Miura
You have to be rich to buy a V12 Lamborghini back in the day, as Aristotle Onassis certainly was. You have to be crazy rich to buy a V12 Lamborghini, then park it under the Athens Hilton, and then just forget about it.
Suggested By: Auto-Reverse.com, Photo Credit: Dimitrios Spyropoulos/Veloce Classic and Sports Cars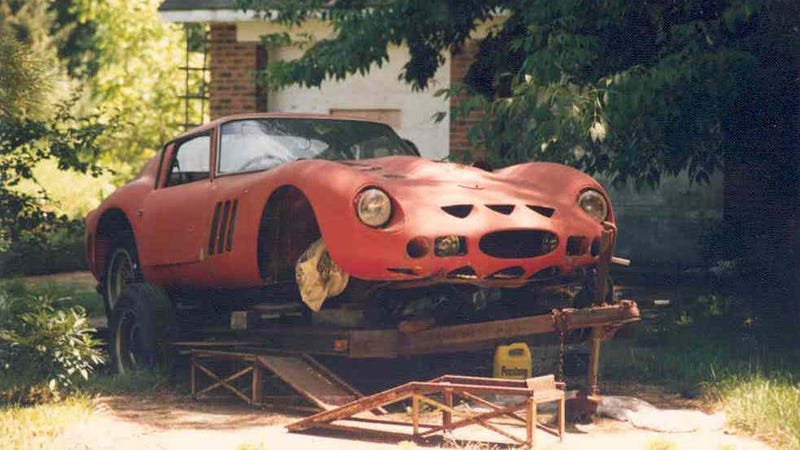 3.) The Ferrari 250 GTO Lawn Ornament
You're looking at the legendary GTO in a field, which sat in a grass field in Ohio from 1972 to 1986. Amazingly, most of the town knew about the GTO and even Ferrari collectors had seen the car since the very early '80s. It just took the better part of a decade for the owner to give up hope of restoring it, even though kids used to "sled ride down the hood" as The Retromobilist notes.
Suggested By: Lor2535, Photo Credit: Knee Dragger/FerrariLife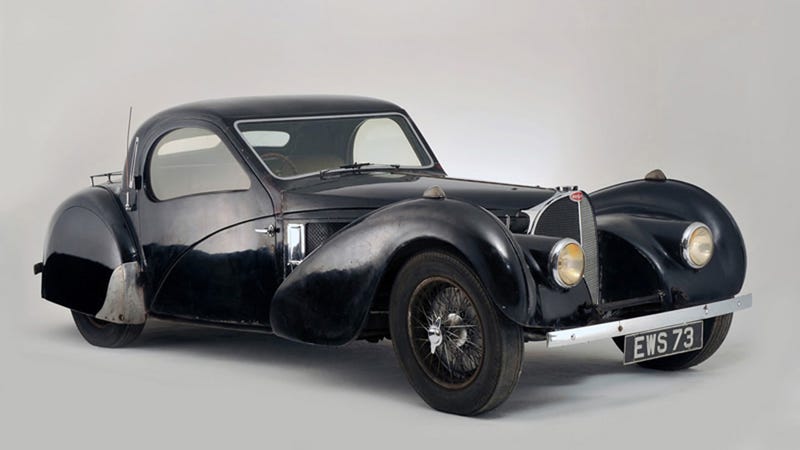 2.) Bugatti Type 57s Atalante
There are really no superlatives that don't fit with the legendary Type 57 Bugatti, one of the greatest expressions of the automotive form. One guy found one that had been sitting in a garage for a couple decades and sold it, unaltered, for $4.4 million.
Suggested By: Monsterajr, superkiwkizorro, and David Putney, Photo Credit: Bonhams.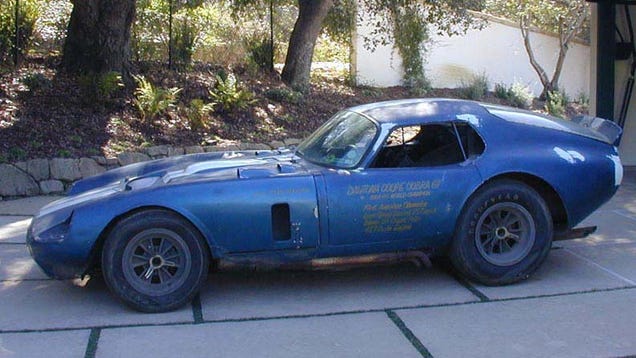 1.) Shelby Daytona Coupe
Some would argue that the Ford GT40 was the greatest American sports racing car of all time, but there's a strong argument that the Ferrari-beating super Cobra, the Daytona Coupe, deserves the title. Only six were made, but for decades, only five were accounted for, as we explained when we inducted the car into the Jalopnik Fantasy Garage.
 It is true that all six cars were flown from England back to the States, but until 2001 only five were thought to exist. The sixth car? No one knew. Then a woman named Donna O'Hara lit herself on fire. In her locked storage shed, was the missing sixth car, called CSX2287, that her father had purchased years earlier and left to her. Undoubtedly the greatest barn find in the history of car collecting, its worth is valued at over $4,000,000. Not bad for an initial investment of about five grand.