5.0 V8 Mid-Engined Mk1 Ford Transit Van – The Best Van Ever!
Now you're talking 'express' delivery! Biglorryblog is indebted to Dave Hill at Ford Motor Company for kindly providing me with these 'heritage' PR pictures of the original Ford Transit Mk 1 Supervan. Thanks Dave! (And please note these images are copyright to Ford Motor Company and NOT for downloading/copying etc) Now click through here for more…..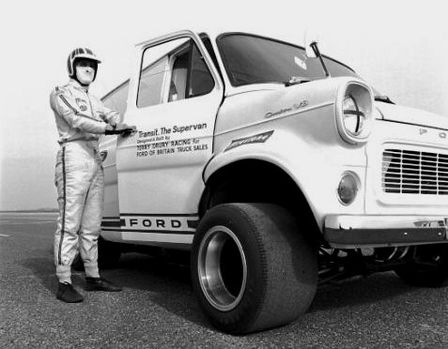 As I understand it the original Supervan had a mid-mounted five-litre Gurney Westlake Ford V8 engine as used in the old GT40 Ford Le mans car…with four Weber carbs and five-speed ZF box—so it was pushing out around 400hp! Not bad for a one-tonne panel van..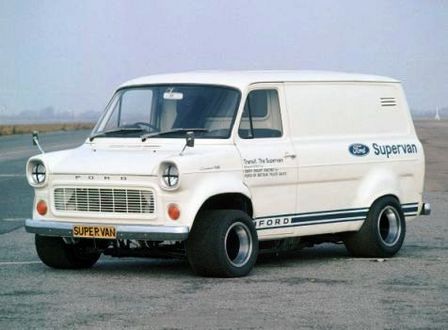 Don't you just love those big boots!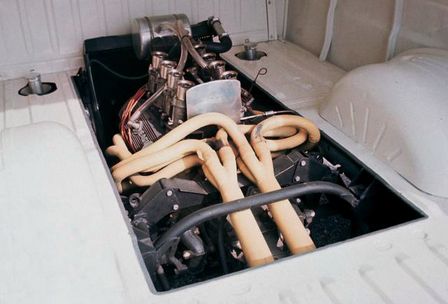 .
No wonder they put the engine in the cargo area…it would have been a hell of a tight fit in the engine compartment! Mind you, being mid-engined it would have been nicely balanced…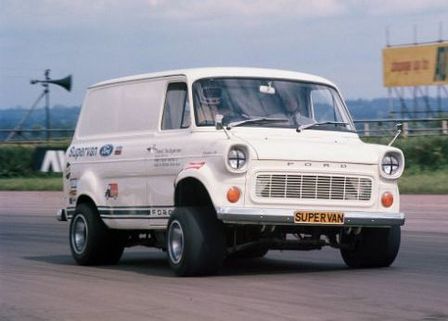 Top speed was nudging the 150mph mark while first gear got you close to 50mph!