Top 10 best family hatchbacks 2019
Stylish, well-equipped and with an engine to suit every requirement, the family hatchback segment remains one of the market's most important. But which make our top 10?
The traditional family hatchback segment may not be the market's fastest-growing, but it remains one of the most important and hotly contested. WIthin it, class stalwarts are reinventing themselves all the time, while brand new entrants come along with regularity, each intended to break through and take the market by the scruff of the neck.
Very few make much of a dent in the established power of the blue-chip contenders. The traditional family hatchback as we once knew it no longer really exists. Once humble day-to-day hauler of people and their luggage, these cars have been transformed into often quite striking five-door aspiration machines that offer something for everyone, whether you're looking for a frugal diesel, a peppy small turbocharged petrol engine, bargain transport or something with an upmarket flavour or a sporty lilt.
Below are our top 10 family hatchbacks currently on sale.
1. Ford Focus
Ford's new Focus has claimed back its old spot at the top of the Autocar family hatchback pile with its outstanding handling and superbly pliant, well-resolved ride.  Having arguably been in slight decline since the death of the Focus mkI, the best-handling family hatchback in history is undoubtedly back to its very best on driver appeal.
There's plenty of space inside, a completely new platform and exterior has given the Ford a new lease of life. Its cabin still doesn't quite offer the same levels of fit-and-finish as a Volkswagen Golf or Seat Leon, though.
This fourth-generation model is available with both petrol and diesel engines, while base models make use of a torsion beam rear suspension configuration and passive dampers instead of the multi-link arrangement, partnered optionally with adaptive dampers, of more powerful models. Even the lower-end and less sporty configurations of the car stand clear of their rivals for handling dynamism, however.
For now, lowered ST-Line trim represents the sportiest offering in the line-up, although both ST and RS models are bankable probabilites for later in the car's life.
2. Volkswagen Golf
Still the family hatchback benchmark that most of the class aspires to beat and still among the biggest-selling cars in Europe, the Volkswagen Golf remains a very classy option. Supremely well-rounded to drive and, although not the cheapest, it does enough to justify its high price tag.
The Golf is available in various bodystyles, including as a practical estate and small MPV, and in numerous guises such as the ever-present GTI, the all-wheel-drive hot hatch – the R, and even in electric form. That it is the car for the people may be a little questionable on the basis of its quietly premium pricing.
Just don't doubt for a moment that, between its right-sized cabin and exterior, its pervasive understated material quality and its distinguishing dynamic polish, it's well worth the money.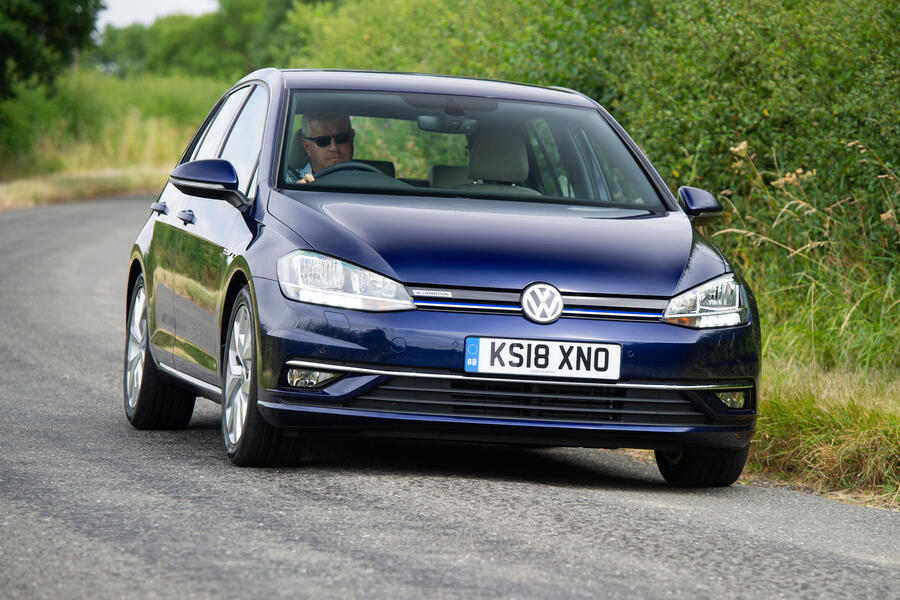 3. Seat Leon
Barcelona's sister relation to the formidable Volkswagen Golf is a very worthy and creditable addition to the hatchback ranks, matching its German sibling on many fronts, and even beating it on one or two.
The Seat Leon looks superb with its angular and edgy styling, and it performs strongly and handles keenly too. There is a range of bodystyles and engines on offer, like the Golf, including the vivacious Cupra 300 and R; and even if you can only run to a lower-order FR trim and mid-range engine, it'll give you more driver appeal than most cars of its kind.
Ultimately, the Leon misses out on a loftier recommendation here because the interior feels cheaper and dowdier than the Golf's, but that does mean a lower price point.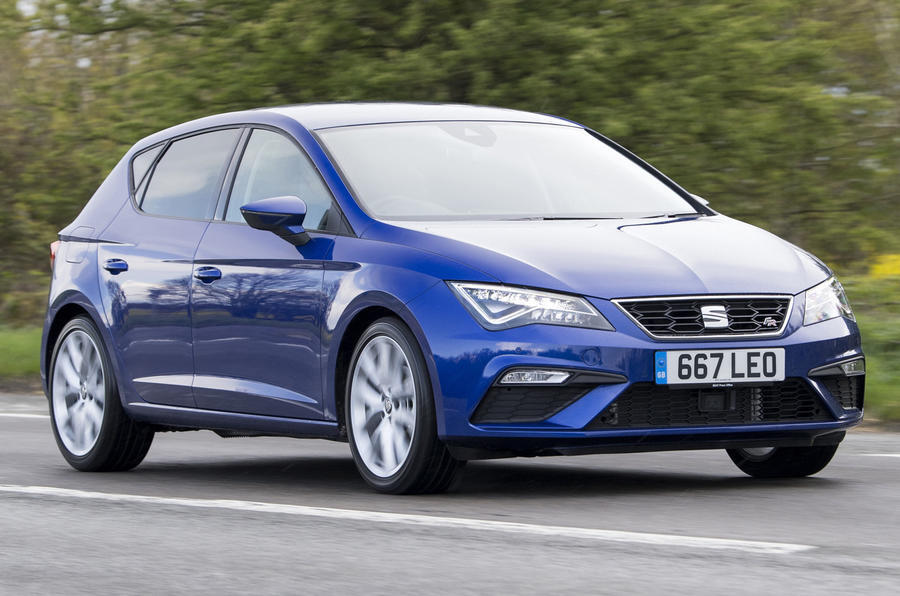 4. Mazda 3
The fourth-generation Mazda 3 could well be the best looking family hatch currently on sale. And, joy of joys, it retains all the qualities that made its predecessor such an appealing contender in this highly competitive class: strong value for money; spry handling; and an atmospheric petrol engine.
Inside, it's more competitive with premium offerings in the hatchback class thanks to higher levels of perceived quality than ever before. It has Ford Focus-rivalling levels of driver appeal, too, courtesy of its quick, direct steering; a precise and slick-feeling manual 'box; and fine body control. The car's 2.0-litre petrol motor doesn't quite provide enough punch to see it topple the best in class, but a forthcoming compression-ignition petrol engine could well change that.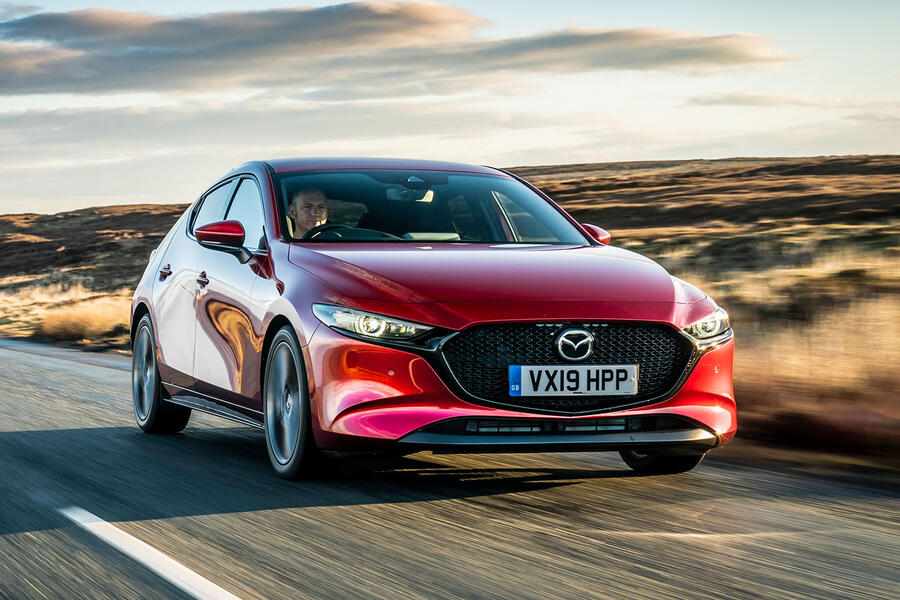 5. Kia Ceed
It's third time lucky for the South Korean manufacturer, as this third-generation Ceed is the first of its kind to break into our top five.
The handling and steering have found a greater level of sophistication than ever before, while its cabin offers plenty of room for four adults but still lacks some of the classy material appeal of more upmarket contenders. Its diesel engines are smooth and refined and offer impressive economy.
The Ceed is still some way off the position of class leader, but is nonetheless a worthy competitor in an incredibly competitive segment. Meanwhile, the Proceed compact shooting brake has design appeal, and no small amount of driver appeal, to augment Kia's family hatchback range.
6. Honda Civic
Over the course of ten models, the Honda Civic has gone through a multitude of changes from the mundane to the divisive. This new-generation car is the biggest there has ever been, and is equally as striking as its predecessors to look at albeit in a more conventional way. Dynamically, the car is better executed than before.
Honda's new petrol engines are impressive, even if the triple isn't quite able to match the 1.0-litre unit from Ford for high-revving driver engagement. The latest-generation Civic Type R hot hatchback version, meanwhile, is superb.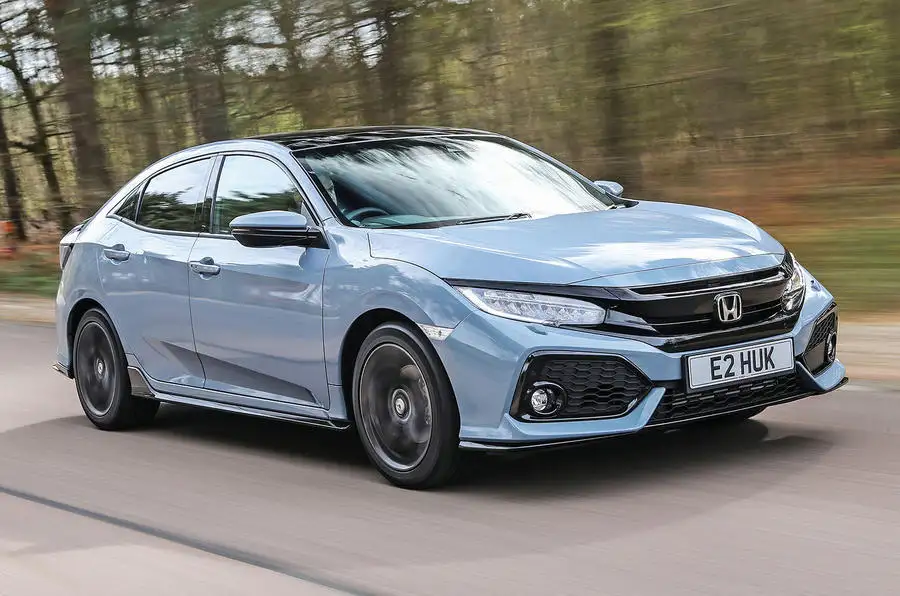 7. Audi A3 Sportback
The best premium-badged family hatchback available on the market, which mixes the best from the Volkswagen Group, including a host of peppy TSI and frugal TDI engines and low cost of ownership, with the precision build and design appeal that Audi has to offer.
The A3 Sportback is like every other car to roll out of Ingolstadt, which is to say supremely well-constructed and suave inside, efficient, precise, refined and fast on the road, but a bit soulless to drive at times and not as involving as its rivals.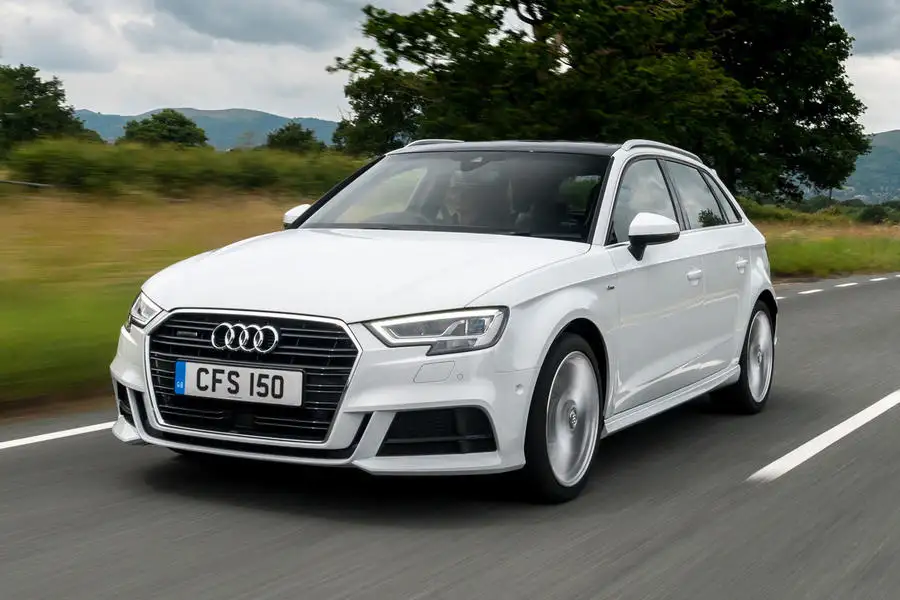 8. Mercedes-Benz A-Class
Mercedes' latest take on the compact family hatchback is a more conventional car than A-Class regulars may be used to, but in the ways that will count to most owners, it's certainly none the worse for the trade.
Having grown significantly since the last-generation verion, the A-Class is now among the bigger hatchbacks in the segment. A ritzy-looking, technology-rich interior is the car's main selling point; it can be had, in more expensive trims, with a pair of widescreen instrument and infotainment displays and Merc's latest MBUX voice recognition software, which works consistently well.
Interior packaging isn't flawless, with oddly protruding interior doorhandles robbing knee space in both rows – but even so, there's decent space on offer.
The driving experience, meanwhile, is generally slick, quiet and can be fairly punchy, depending on which engine you choose. Mercedes' more powerful options are worth the extra spend; likewise the independent rear suspension of its more expensive derivatives, which make the A-Class a dynamic match for most cars in the class.
9. Vauxhall Astra
Luton's favourite son has returned; and in some form. The seventh-generation Vauxhall Astra maintains its core strengths and adds several doses of style, making it more appealing to those who previously snubbed it.
As you would expect of an Astra, it is supremely spacious and fitted with strong, frugal diesel engines. Vauxhall's finest loses out to those above it because of its firm and occasionally noisy and unsettled ride, also because it has a plain-looking interior and slightly numb-feeling controls.
10. Mini Countryman
The car that shows Mini is coming of age with a grown-up version of its crossover. This second-generation Countryman is an interesting family car that majors on refinement, comfort and practicality by Mini standards.
It is fairly pricey compared with its closest rivals, and it isn't quite as classy as you would expect from a Mini. However, it's the closest Oxford has come to nailing the compromise between sweet, well-balanced handling and sophistication.