This Mystery Soviet Amphibious Vehicle Is Like The Colossal War-Isetta Of Your Dreams
The design makes use of parts from the GAZ-M20 'Pobeda'
A user of Russian social network VK has discovered an eight-wheel Amphibious All-Terrain Vehicle (AATV), created in the 1950s by the Design Bureau of the Chelyabinsk tractor hydraulics plant, Russia media reported.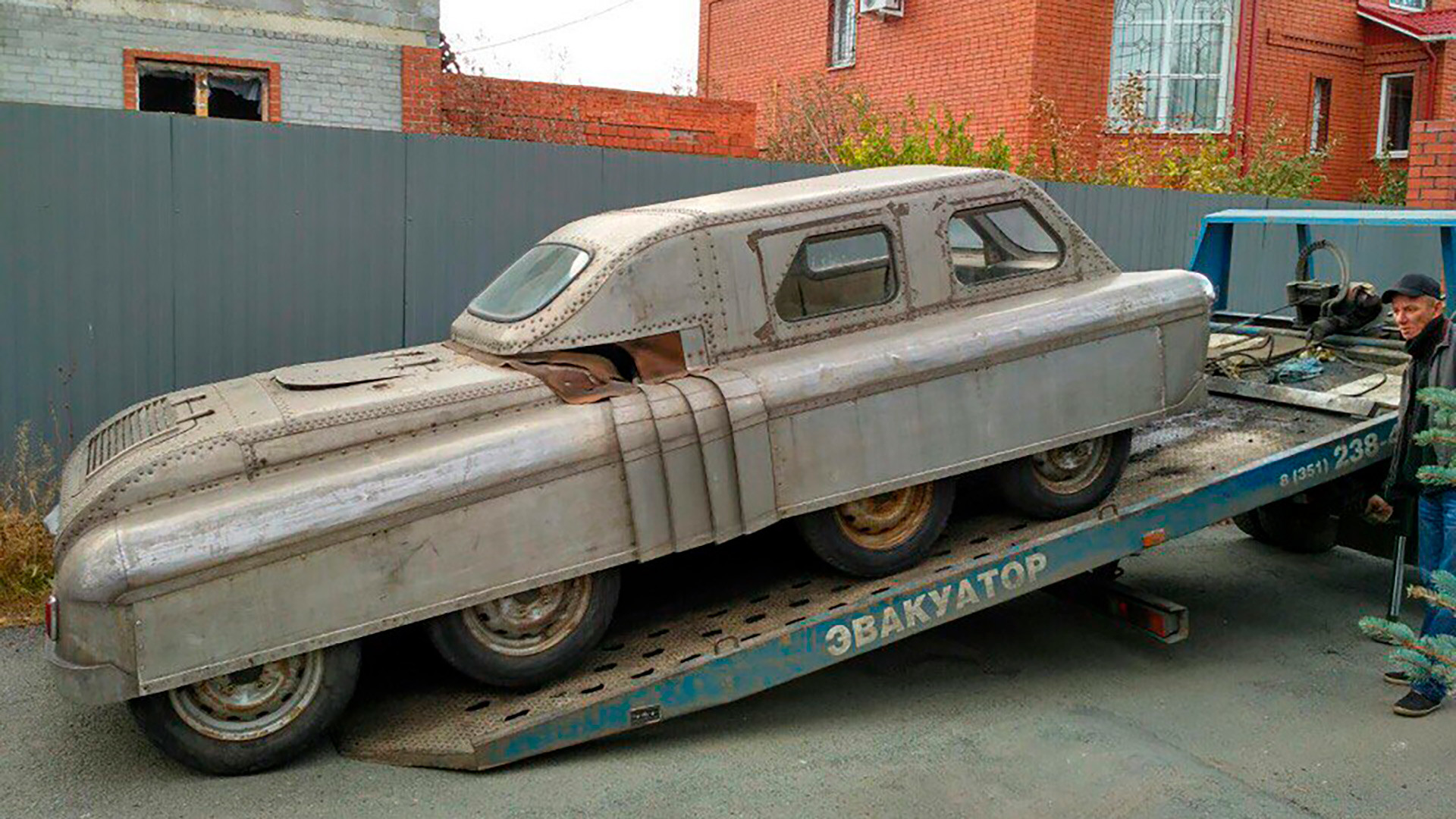 Weighing in at 600kg, the AATV has compact dimensions (with a length of 4530mm, a width of 1900mm and a height of 1490mm), an aluminum chassis and all-wheel drive.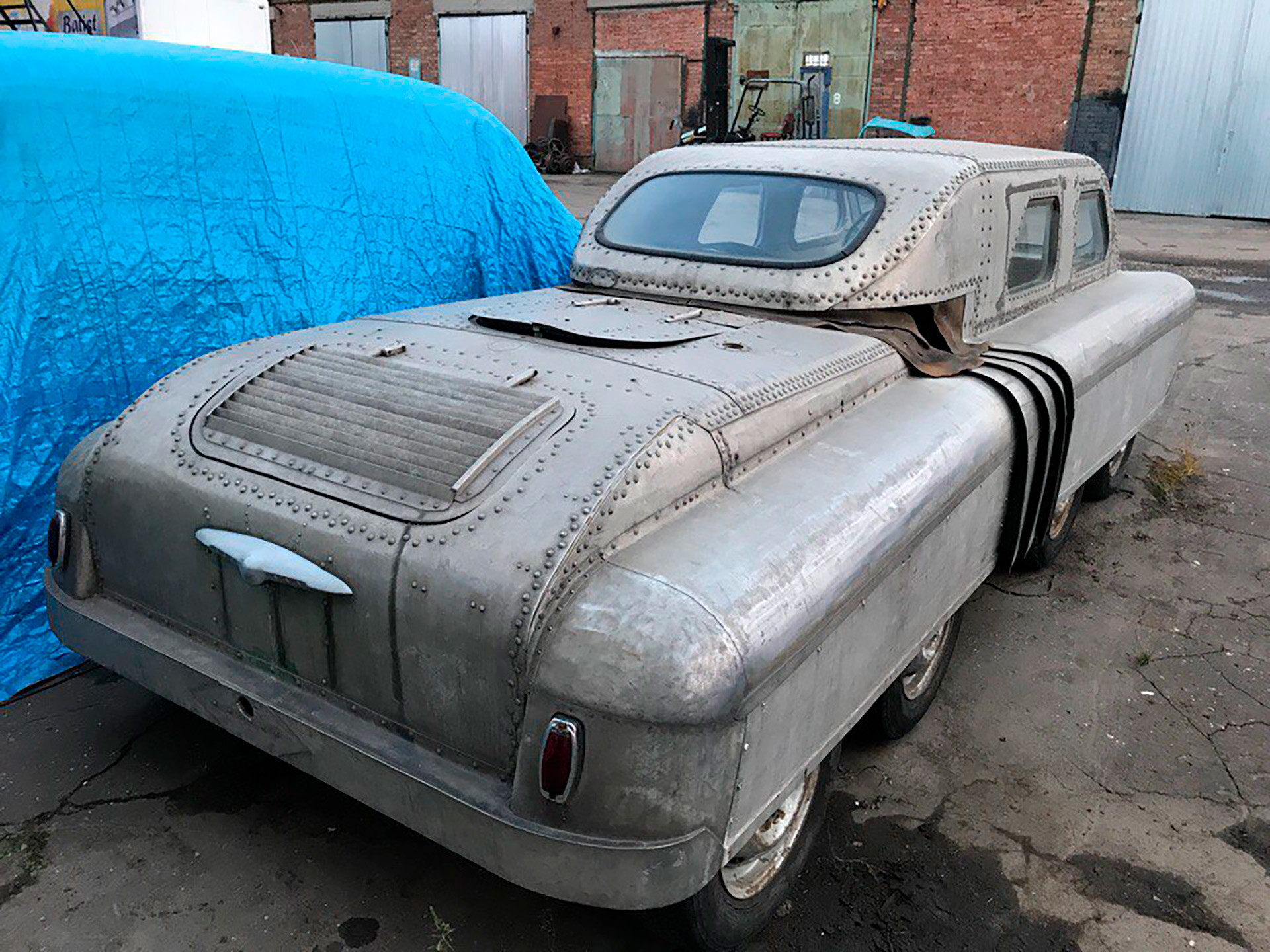 Ivan Ivanov
As Auto Mail.ru explains the origin,
As Ivan Ivanov suggests, the new owner of the "Chelyabinsk krakozyabr", this all-terrain vehicle is the development of Maxim Nikolaevich Melnichenko, the designer of ChTZ, who was the head of the group of hydrostatic drive of the tractor GSKB ChTZ. Approximate years of construction of the machine – 1950-1951.
The design of this thing is fascinating. The body is all-aluminum and put together with rivets, and is covering a custom chassis with a rear-mounted engine (from a GAZ-M20 Pobeda, it seems?) that is in turn driving eighthydraulic motors, one per wheel.
In addition to those eight wheels, there's also another pair of hydraulic motors driving two propellers, for aquatic travel.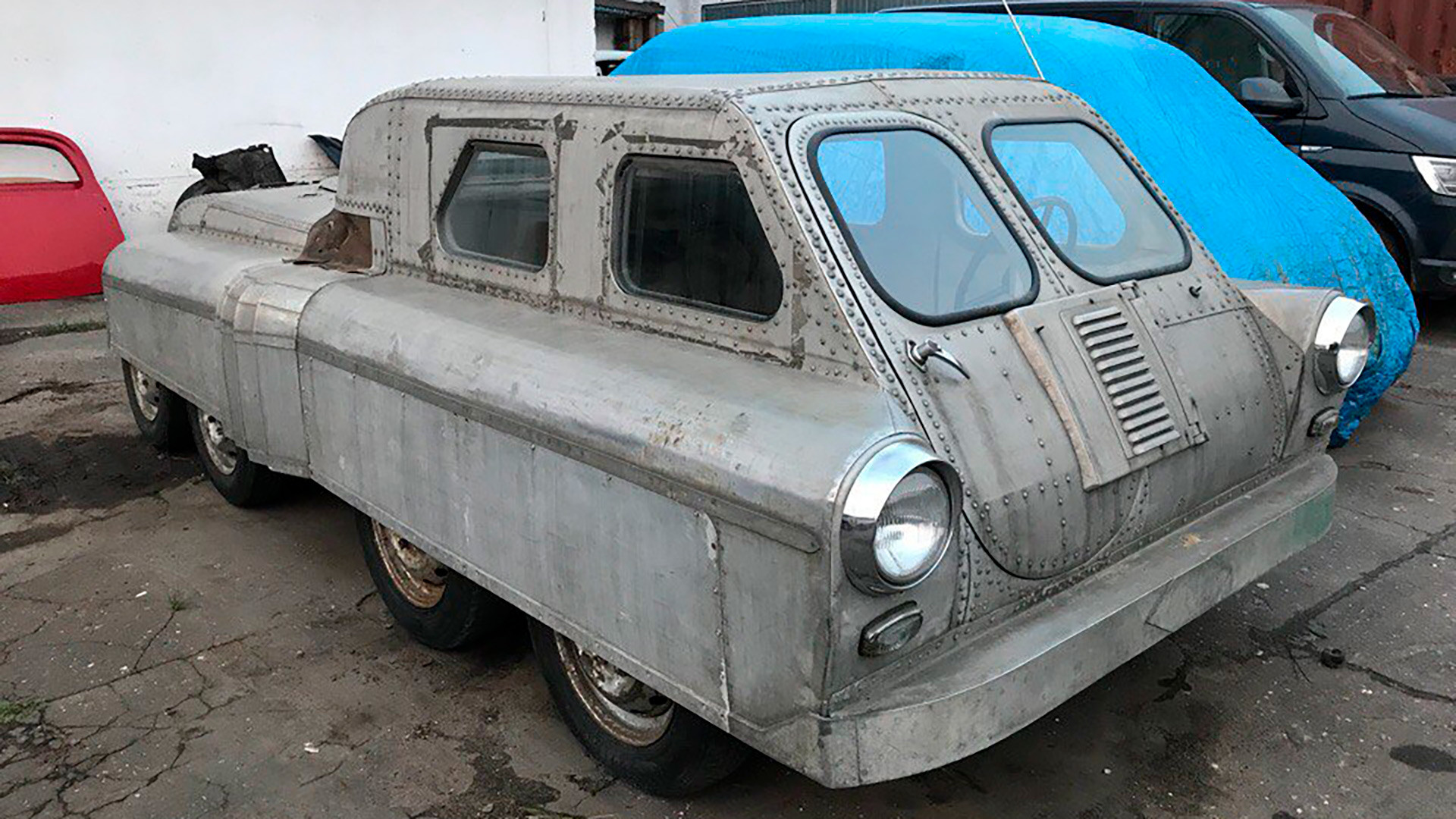 Ivan Ivanov
If using any of Russia Beyond's content, partly or in full, always provide an active hyperlink to the original material.
By RBTH