15 Retro Vehicles That Define Crazy
Out of all the weird looking vehicles on the road, on the water and in the sky. These retro vehicles are sure to turn heads.
Here are 15 crazy retro vehicles you won't believe existed.
Number 15
Paul Lewis from Denver, Colorado had a big idea for a futuristic three wheels vehicle in the early 1930's. From his design, we get the 1937 Airomobile. The aerodynamically styled model was created by the same group that designed the 1936 Lincoln-Zephyr. The Airomobile is front wheal drive and can easily reach speeds of 80 miles an hour. Lewis toured the USA on a promotional tour covering over 45,000 in the vehicle, which averaged over 45 miles per gallon. Unfortunately, Lewis was unable to secure finical backing for production and the car never made it out of the prototype stage. If you wanna see this vehicle it remains on display in The National Automobile Museum in Reno, Narvada.
Number 14
It's a car, it's a boat, no wait, it's a car that's designed to look like a boat? Taking it's inspiration from the nautical world, the Runabout was suppose to the combine the beauty of European design with the practicality of a pick up truck. With the open design of a roadster. The Runabout came with a 2,946cc V6 engine, which produced about 200 horse power. The car was made using hard wood, just like in a yacht and needed extra steel bracing for rigidity, so it was rather heavy. It did have a jet ski that you could tow in the back the car however. This car definitely had an interesting style, maybe that's why it never made it out of the concept stage.
Number 13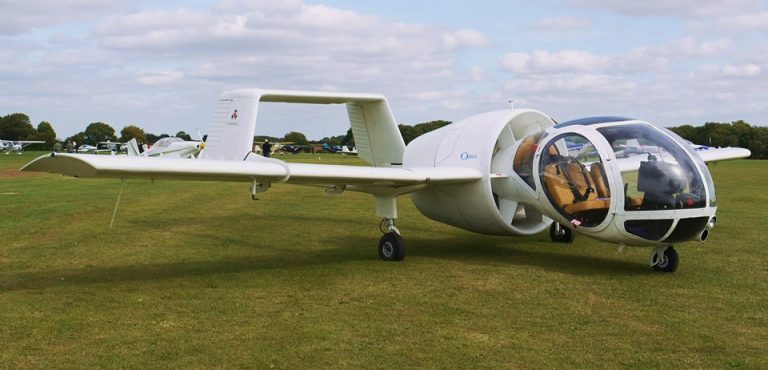 The Optica made it's first flight in December of 1979. A light aircraft designed for low speed observation work, it was also a low cost alternative to helicopters. It was powered by a 160 horse power engine and had a max speed of 132 miles per hour. It had a bubble like cabin, which offered 270 degree panoramic vision to the pilot and passenger. It's powered by a ducted fan, which makes it exceptionally quite, which is saying a lot for a 27 foot long plane, with a wing span of 39 feet. Around 22 of these aircraft were made with 10 being destroyed in an arson attack on the company. The company recently came back under control of John Edgley, with rumors to bring back Optica production, as early as 2019.
Number 12
If you're looking for weird cars, well I've got one here for ya. The Capsula was an ambitious move to design a modular vehicle. The capsule cabinet could be changed to work better with your needs. The vehicle could transform into a commercial vehicle, an ambulance, a fire truck and even a school bus, with the quick change of the capsule. It had storage compartments under the capsule built into the chassis between the wheels for easy, out of the way, convenient storage of luggage. Although, all of the cars kinda look like a box on wheels, attached through a Lego platform. Maybe that's why it never made it to full production.
More crazy retro vehicles in this video: