15 Groovy Vehicle Designs from the 70s
The vehicles of the 70s came in many unique styles, some were crazy, some were fun, and some were made to shape the vehicle production of the future.
15 crazy vehicles from the 70s.
Number 15. The Volkswagon Thing was manufactured in the Unites States from 1973 to 1974.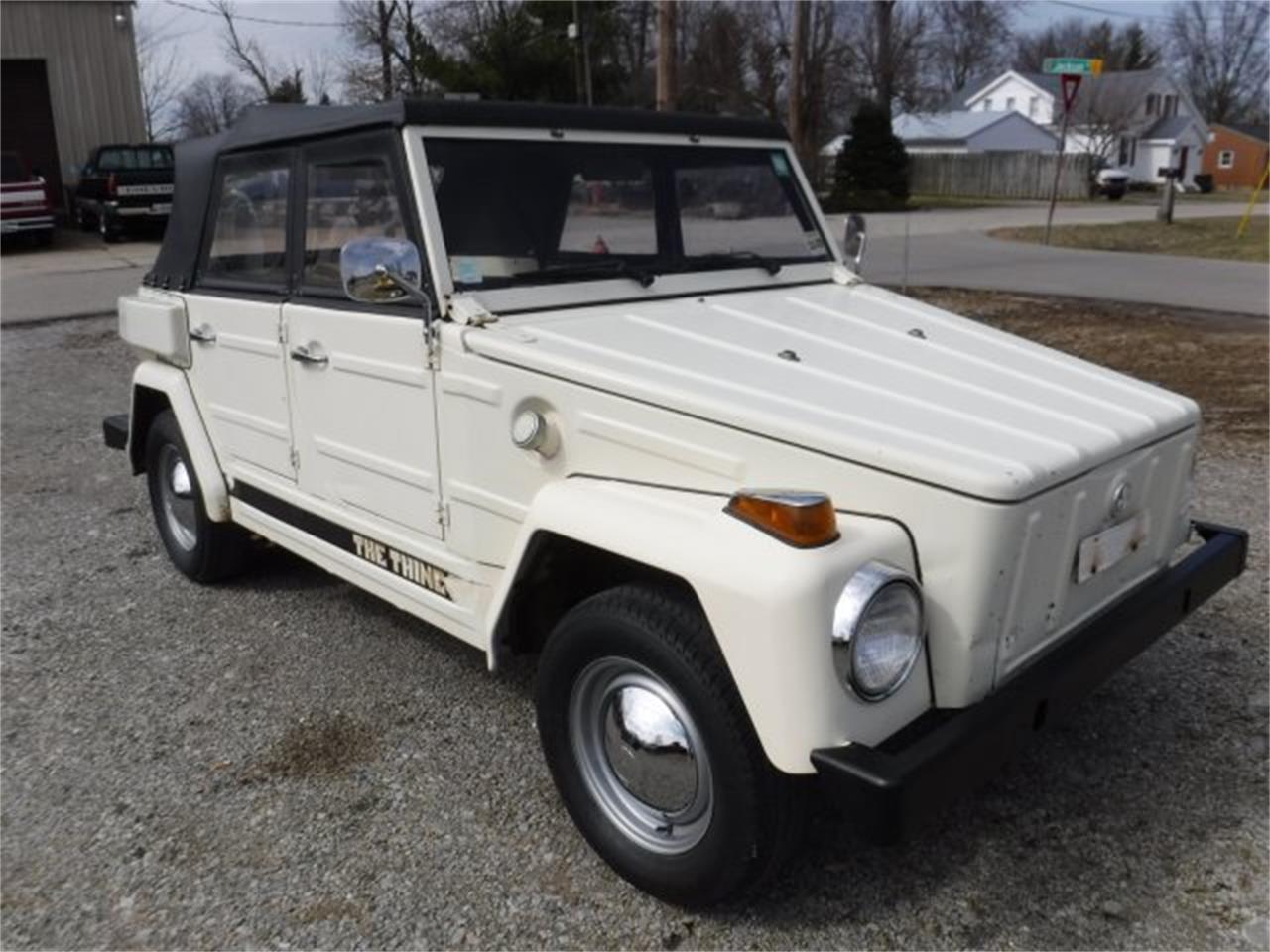 Originally developed for the West German Army, the Type 181 was also sold to the public under different model names from 1968 until 1980
when the last models were made for civilian use. This Type 181 is a four door, two wheel drive convertible powered by a 1.5 or 1.6 liter engine with a four speed manual transmission. It had a curb weight of 1,984 pounds, a load capacity of 970 pounds, and a top speed around 70 miles per hour.
Number 14. The Lancia Stratos Zero was first shown to the public at the Tern Motor Show in 1970, preceding the Lancia Stratos HF Prototype by 12 months.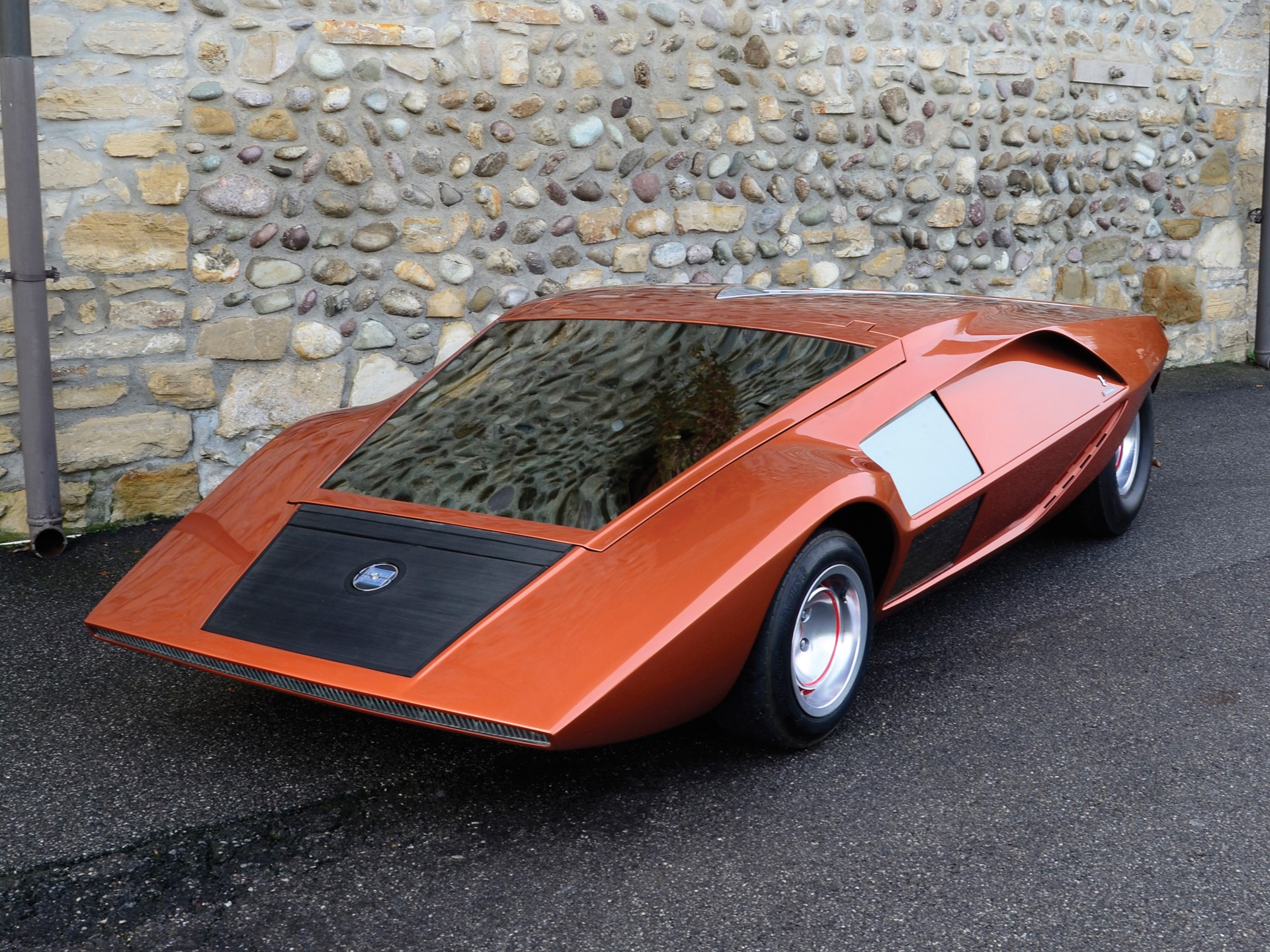 The futuristic automobile was design by Marcello Gandini, head designer at Bertone, with a wedge shaped body painted in a distinctive orange color. It's unusually short in length at just under 12 feet, and low in height at just under three feet. The Zero was exhibited in the company's museum for many years, and appeared in Michael Jackson's 1988 film Moonwalker. In 2011, it was sold during an
auction in Italy for 915,000 dollars.
Number 13. The Stutz Blackhawk prototype was completed in 1969 and made its debut at the Waldorf Astoria Hotel on January 20, 1970 in New York City.
The first production cars were then manufactured as 1971 models. The series one Blackhawk body was constructed entirely by hand and fitted with an expensive leather and wood interior while sharing many parts with multiple Maserati models, which were also being manufactured by the company at the same time. Elvis Presley bought the first car sold by the new Stutz company, and a host of other Hollywood personalities soon followed, although Frank Sinatra was supposedly upset that Elvis got the first one, and so he never bought one for himself.
Number 12. The Vamos was a leisure vehicle produced by Honda from 1970 to 1973 that borrowed the rugged appearance, small size, and removable top of popular European beach vehicles.
It was powered by a 354 CC, two cylinder gasoline engine and had an open cabin design with water and dust proof instrumentation, and was available with the option of a removable car seat. Due to a lack of four wheel drive, it wasn't exceedingly popular, and Honda only sold around 2,500 of these vehicles.
Number 11. Marketed as a shaggin' wagon, and aimed at men, the Holden Sandman was a panel van that was first built in 1974 offering three different models.
With sun and fun in mind, lots of panel vans were being customized at the time. The HQ was based on the entry level Belmont and built in limited volume from January to September in 1974, while the HJ was a full conversion, with the Sandman model
adapted from either the Belmont or the Kingswood. It seems likely that no more than 100 were produced, mostly equipped with the optional 253 cubic inch V8 engine.
For more crazy vehicles watch the video down below: